Our timing Systems are created and designed to meet the needs of large events to small timekeepers.
The ONE4ALL 5 Pro timing system gives definitive solution for everything you need to time any type of sport or volume of participants.
The moment you open the new One4All 5 PRO you will find a 7 capacitive touch screen panel used to command and operate the system completely. The PRO version also features an HDMI port allowing connection to an external display, auxiliary audio output, automatic camera port and laser barrier port.
The One4All has been completely designed with the average person in mind so you don't need to be a professional chip timer to provide professional race results.
The new operating system based on Linux and its new CPU powered by Raspberry Pi gives you great number of new functionalities that will allow you to provide your participants great looking precise results.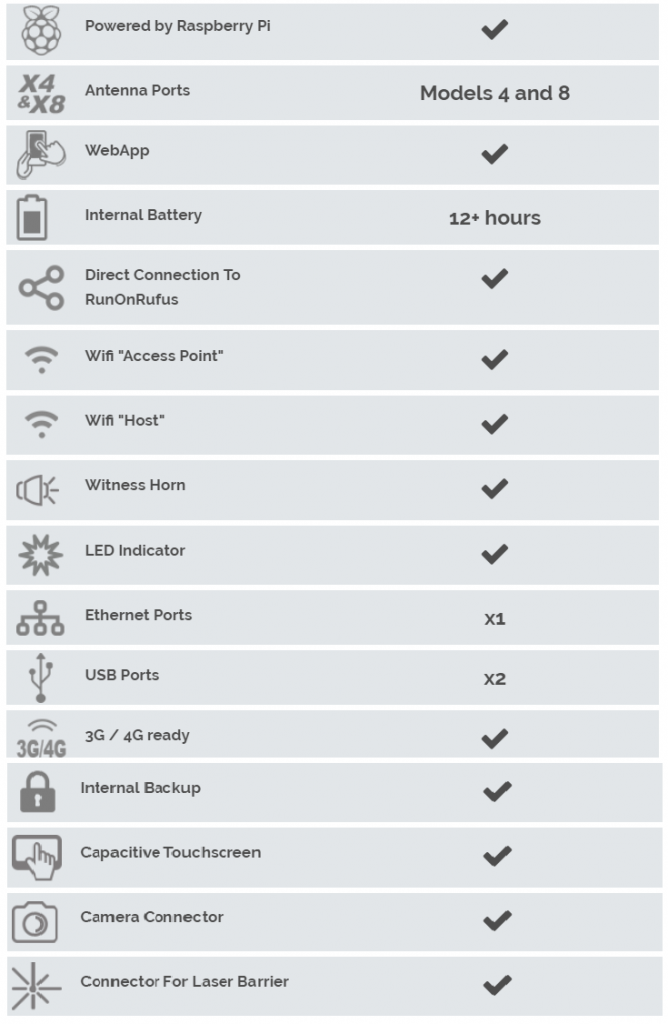 In both the Base and PRO versions, the One4All has a wireless Access Point which you can connect to via your mobile device or notebook, allowing you to operate the system from the integrated Web App.
This reader comes free with our in house timing software, Rufus.