Our timing Systems are created and designed to meet the needs of large events to small timekeepers. Whatever, you need to
time sport or volume of participants, 4 ports will allow you to connect one antenna foe e.g, whereas 8 ports will allow two antennas. 
A complete bundle of Antennas and reader options we call"TIMING BUNDLES" to set you off on a successful chip timing service.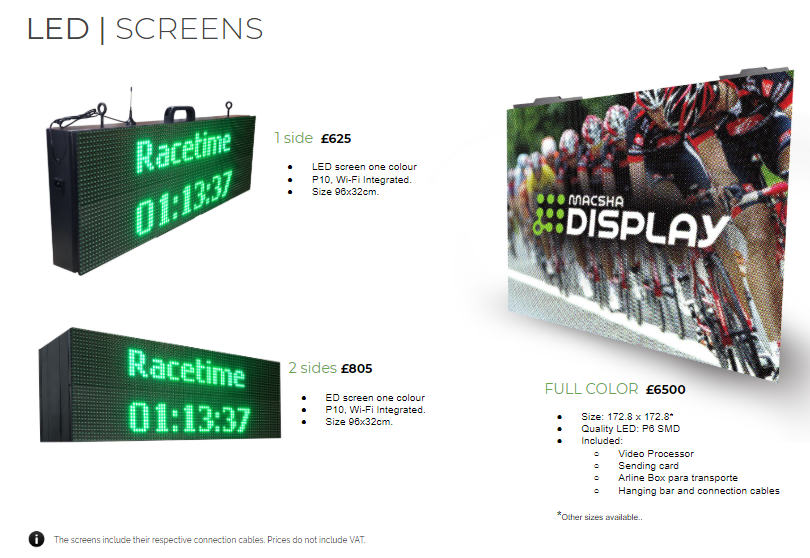 The Macsha Color Display allows you to create full-colour RGB displays of any size and configuration. With different definition specifications, they are the perfect option to reproduce videos and to show event information in a unique way.
Click for more useful accessories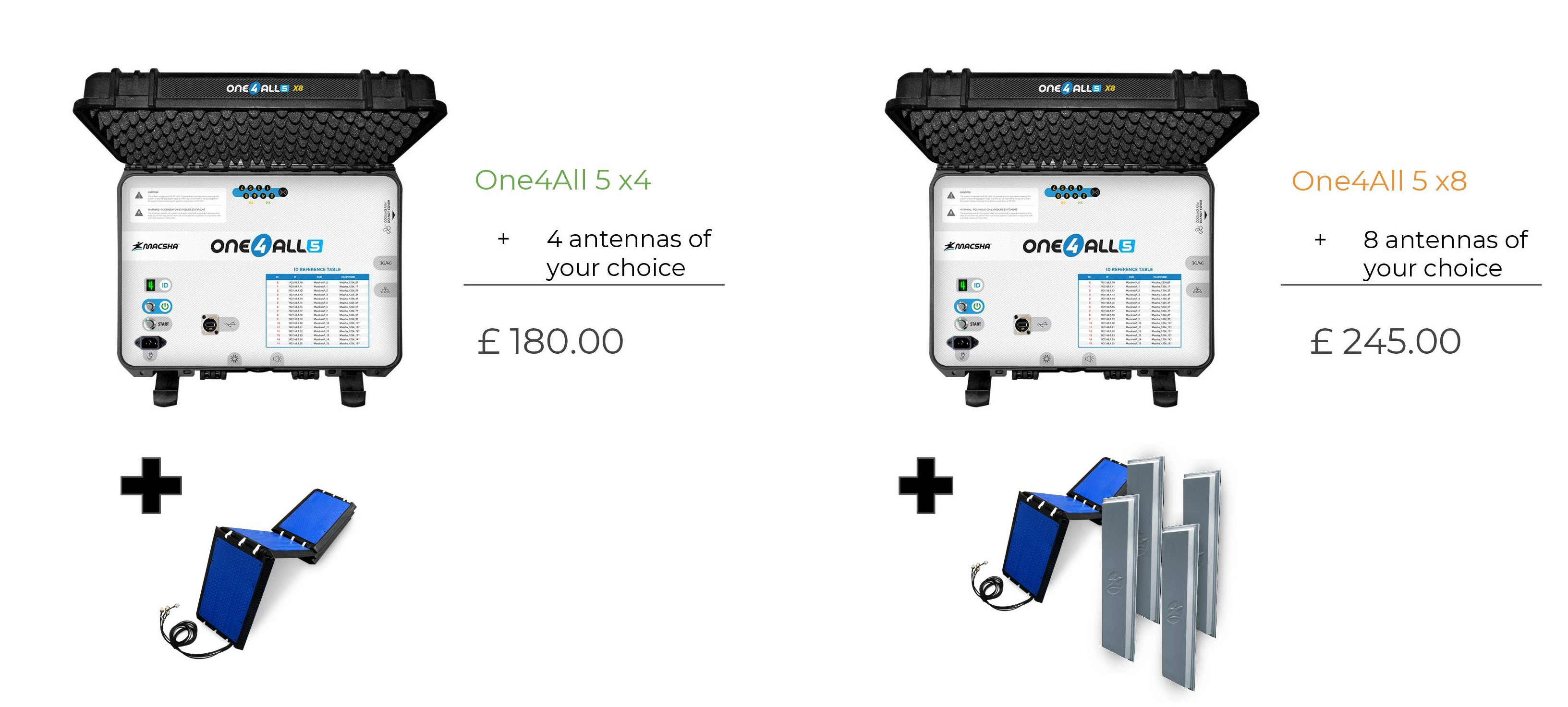 PLEASE CONTACT US FOR AVAILABILITY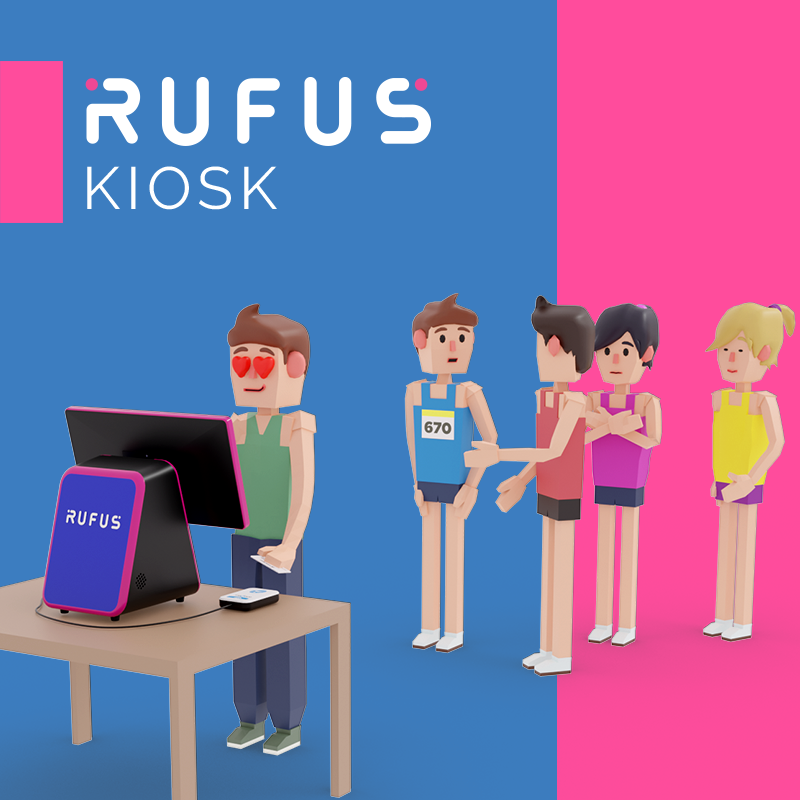 Innovative and surprising, the runners loved It!
This sleek and easy display screen will improve the athlete's and spectator's experience; plus it's fanatic for real-time commentating and on-the-day registration.
Finishers will be able to view and print out their race times straight after they finish.
ALL SYSTEMS COME WITH RUFUS TIMING SOFTWARE  FOR FREE! Download now